Basically whomever had a good day, usually shares some of that good fortune with others. Hence now the deer rump roast in my refrigerator.
Uh, honey, can you move the milk a little to the left, so I can plop this big ole leg o' deer in there? So with Bambi now ensconced in my fridge, I had to work around it.
Now I have my issues with hunting, especially trophy hunting, which to me is pure waste and cruelty. But I understand the need to cull herds of deer in parts of the country, so the herds remain healthy and the populations stay under control.
Maybe if we didn't kill off the predators who do this for us, we wouldn't have that much of a problem, which is a whole other issue, but I digress.
But when you have a dead animal in your fridge that didn't come from the supermarket, it kind of takes on a different kind of aura.
Whenever I opened the fridge door, bam! there it was, wrapped up in the trash bag.
Finally after the holidays were over and there was a lot more room and time, my husband cut the deer roast into several parts, some for cooking and others to be saved for smoking later (more on that down the road).
So I decided to give it a try and make a Bambi stew or if you prefer the more traditional, venison stew.
First thing to remember is that venison is extremely lean. There is no fat on there to help flavor the meat.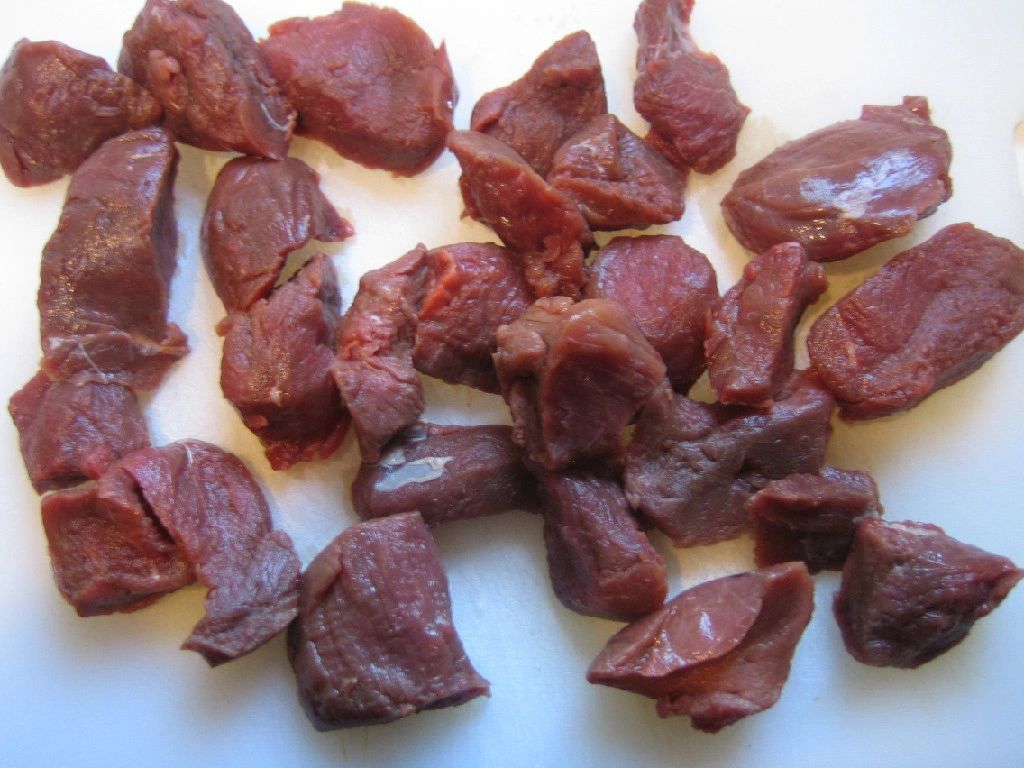 I began by cutting the meat into cubes and browning it in a frying pan. I'm a big fan of the slow cooker, especially for stews and soups. I then chopped up carrots, celery and onions and placed them in the bottom of the cooker.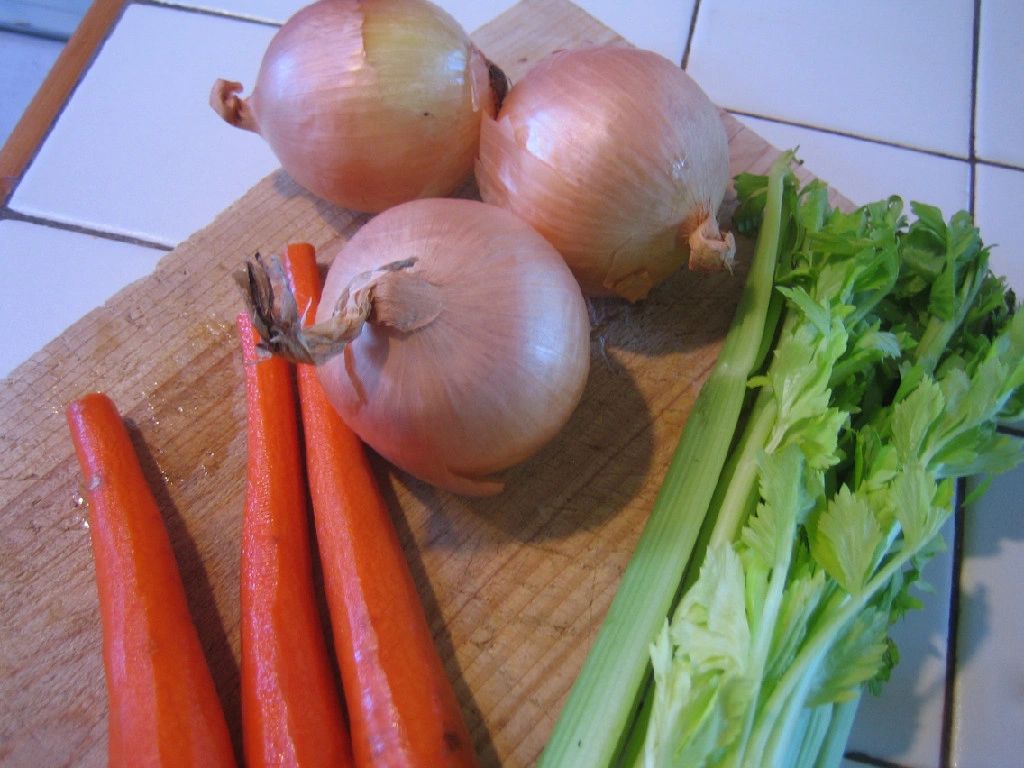 Then I placed the browned and cubed meat on top of the vegetables in the cooker.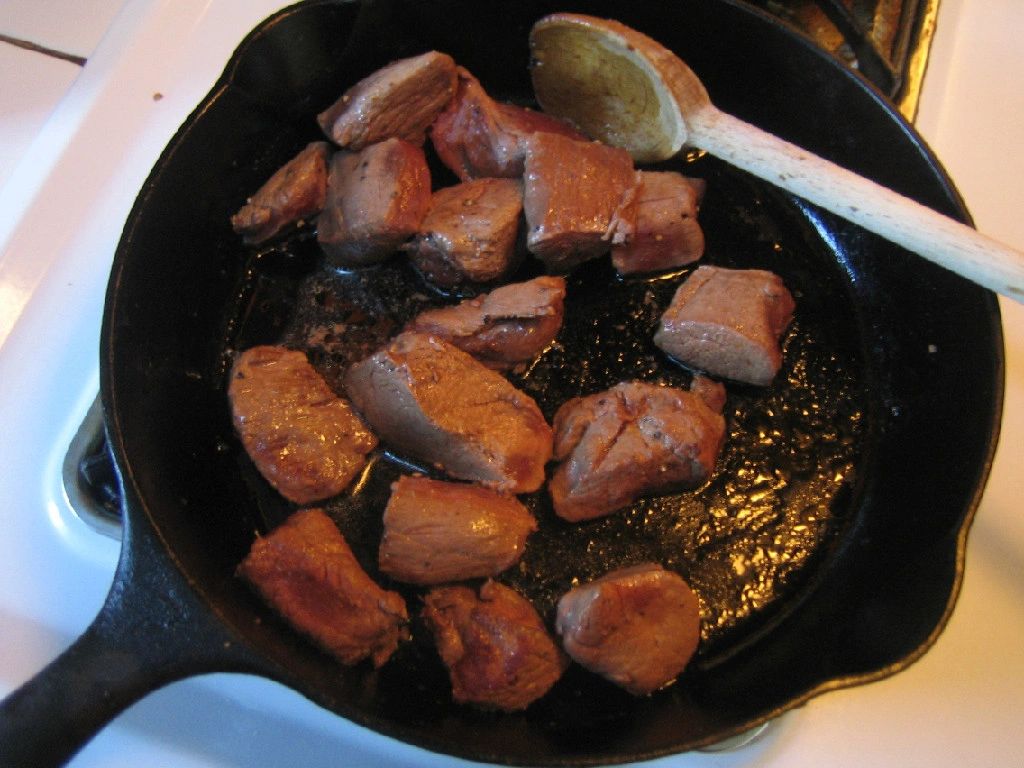 In a large bowl I defrosted a two-cup package of some of our crushed tomatoes, frozen and saved from the summer garden. Along with the crushed tomatoes, I added one bag of onion soup mix (it adds a lot of flavoring), one bay leaf, plus a handful of minced dill.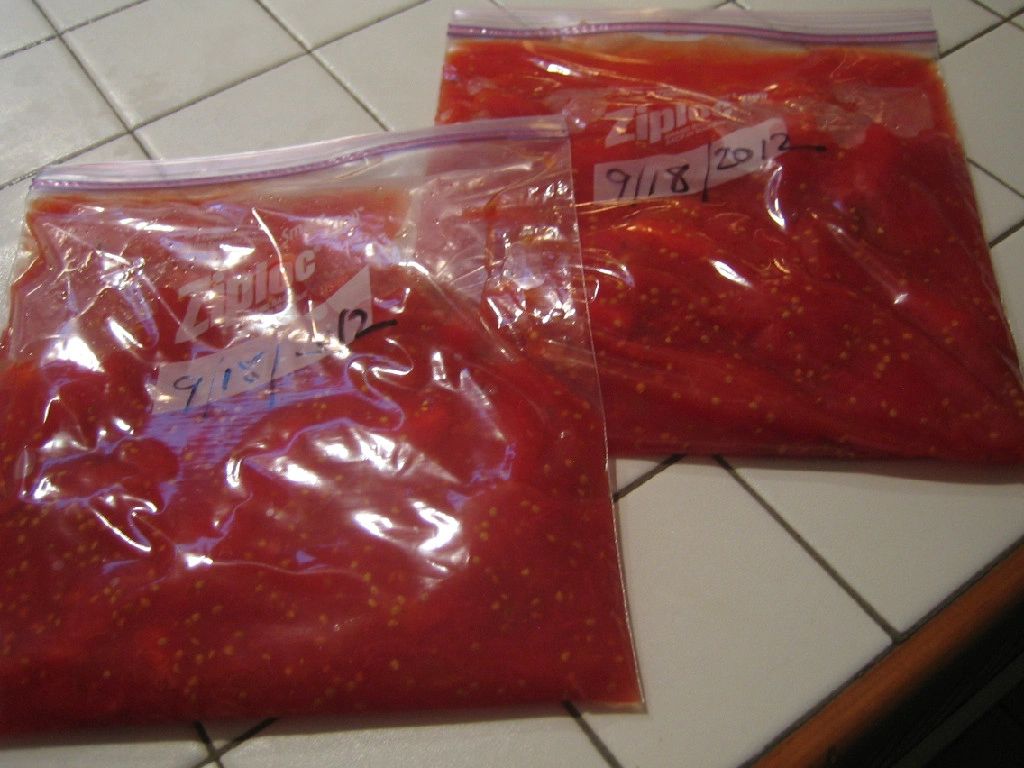 I mixed all of that together, then poured it over the meat and vegetables. Then covered it and turned the cooker on high, letting it cook for the next four hours.

Wow, what a great smell that created in the kitchen!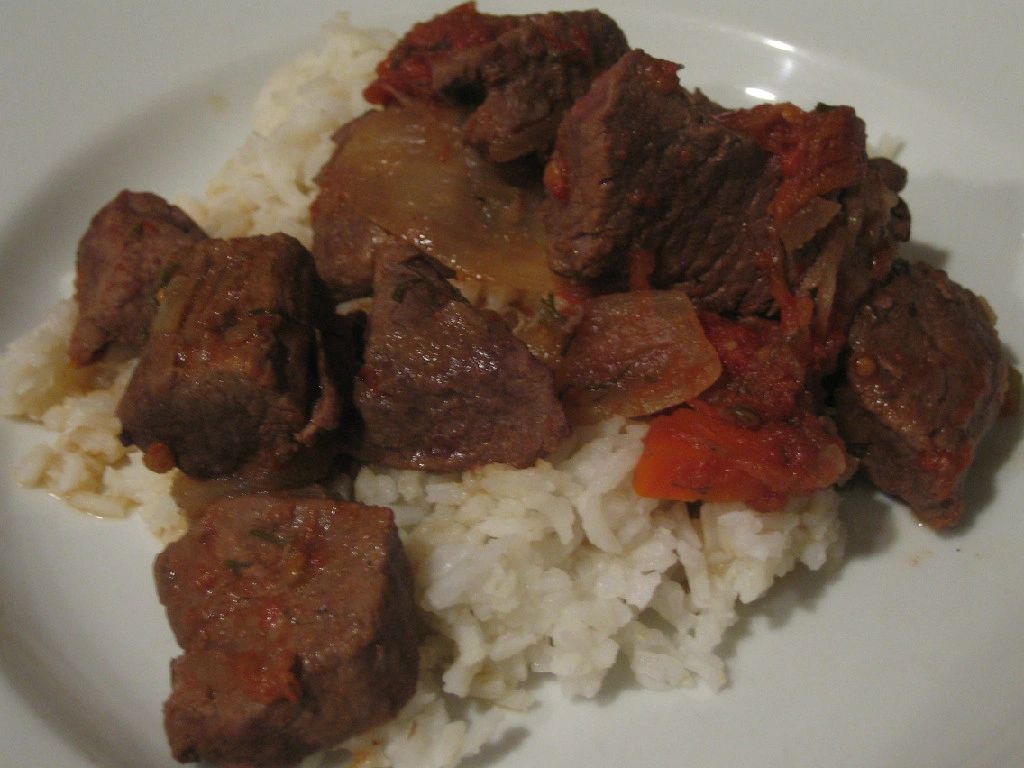 The sauce was very tasty. It permeated the deer meat, which can tend to be dry, with a savory, tangy flavor. I added that on top of a bed of rice, what a feast! Instead of rice, you can also add potatoes to the slow cooker about an hour or two before it's done. We enjoyed it, despite some of my reservations. When the weather gets a bit warmer, we'll smoke the rest of the deer meat. Smoking is a major production, but well worth it. I'll let you know when that time comes.
VENISON STEW
3 chopped carrots
2 chopped stalks celery
4 onions quartered
2 pounds deer meat cubed
2 cups crushed tomatoes
1 package onion soup mix
1 bay leaf
1 handful fresh dill, minced Place chopped vegetables in bottom of slow cooker. Brown the meat, then place meat on top of vegetables in cooker. Mix crushed tomatoes in a bowl with onion soup mix, minced dill, throw in the bay leaf and pour contents of bowl over meat and vegetables. Cover and turn on cooker. Serves 4 to 5.