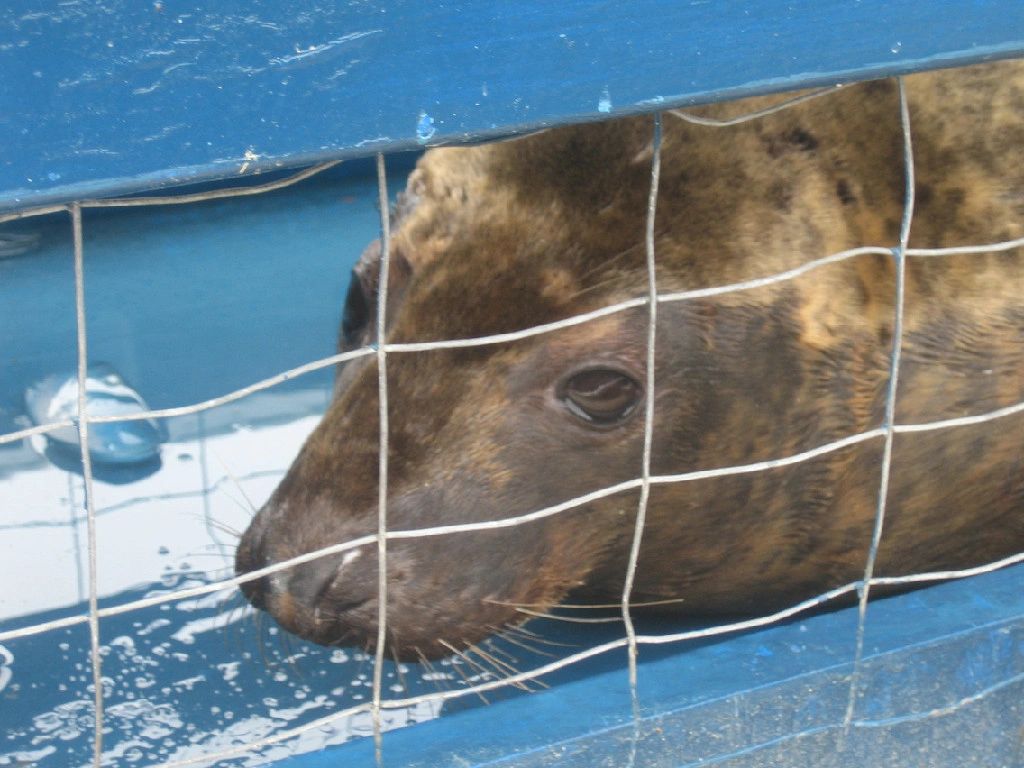 I recently had the opportunity to attend a seal release by the Riverhead Foundation for Marine Research and Preservation.


The Riverhead Foundation rescues, rehabilitates and then releases marine animals like seals, sea turtles, dolphins and porpoises that have washed ashore on Long Island either thru injury or illness.

As a 501 not for profit organization, their primary mission is to preserve and protect the marine environment through education, rehabilitation and research. They're located at the Long Island Aquarium in Riverhead, which is one of the Foundation's primary supporters and a major tourist attraction on the East End.


This morning we're at Ponguoge Beach in Hampton Bays to witness the release of Mickey, a male gray seal, who washed ashore several months ago. At that time he was severely underweight and covered with sores, scrapes and bruises. For three months he was cared for and fed by the Foundation, the plan always being that he would one day be released back into the ocean.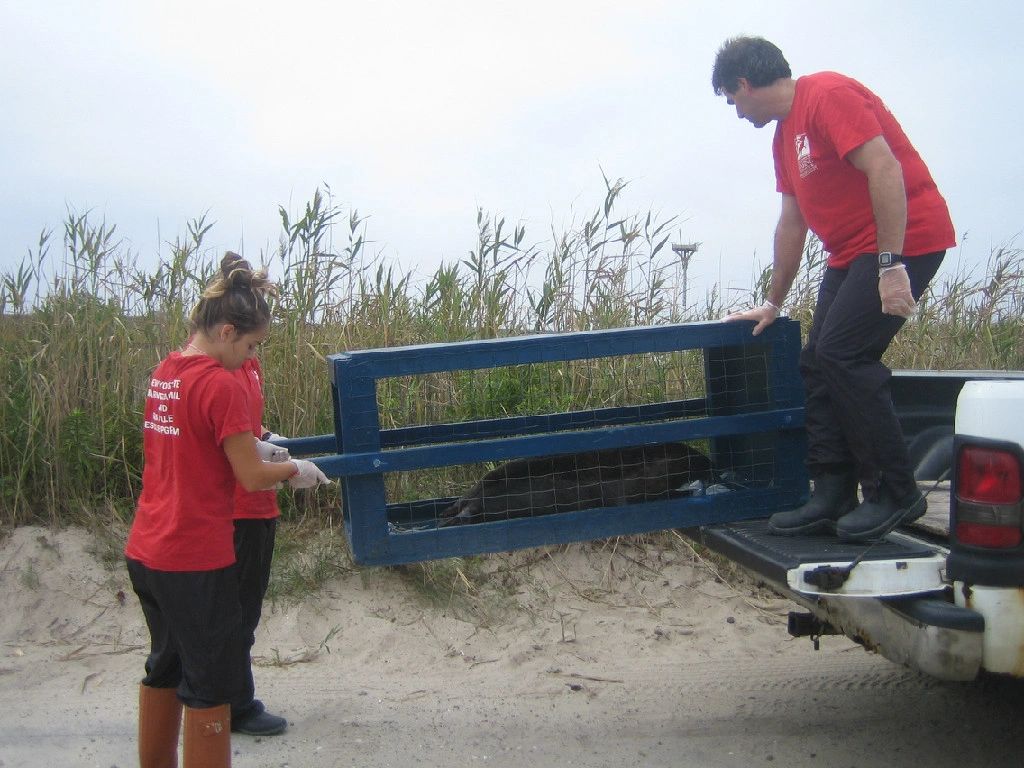 Gray seals are protected by the Marine Mammal Protection Act, so their numbers in the U.S. are good. They live on both sides of the North Atlantic, in Eastern Canada, the Northeast U.S. , as well as in Great Britain, Russia and Scandinavia.


Gray seals eat about 4-6-percent of their body weight everyday. They will eat everything from fish to crustaceans like lobster and crabs, as well as squid and octopus. They'll even eat seabirds on occasion.


The day is sunny and hot as we wait on the beach for Mickey's arrival. Several other people have also arrived, some with children in tow and others with cameras. The part of the beach they've chosen for Mickey's release faces a protected bay, which is a safer, gentler release location, instead of the open ocean.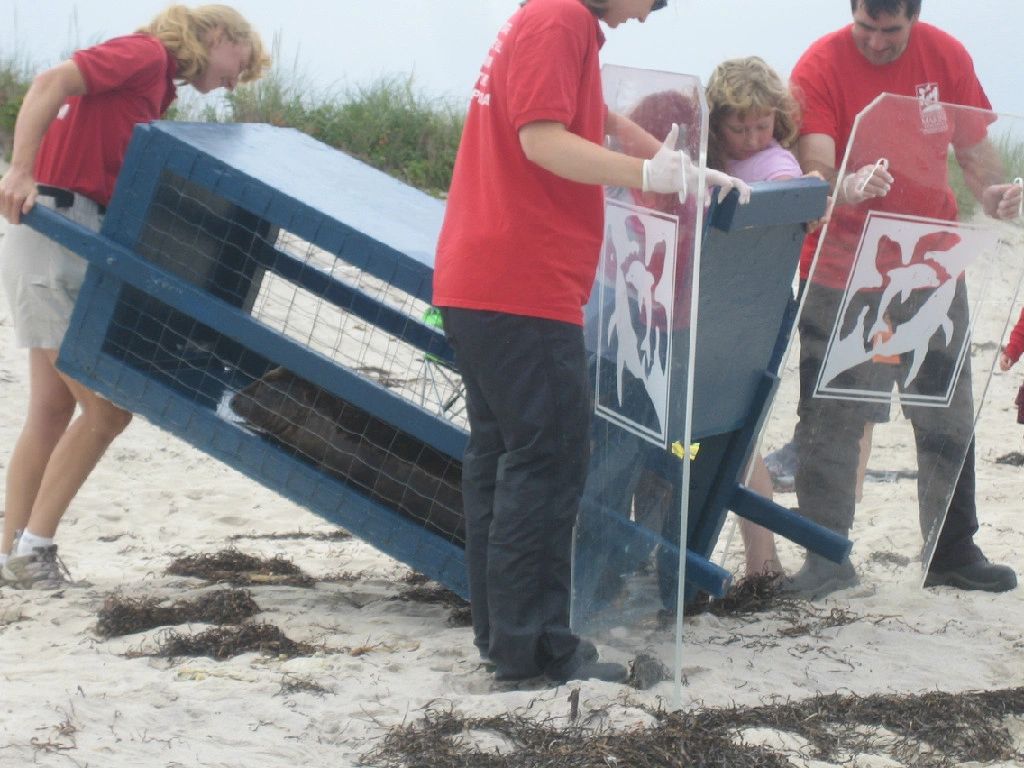 We wait on the beach until the Foundation people arrive in a pickup truck. A large crate, holding the seal, sits in the back.

Volunteers have already roped off a path that leads from the beach into the water. The rope is meant for us to stay behind, to give the seal a clear path to the water.

A foundation representative makes a few comments about Mickey's recovery and then a trap door is opened to let Mickey out of the crate.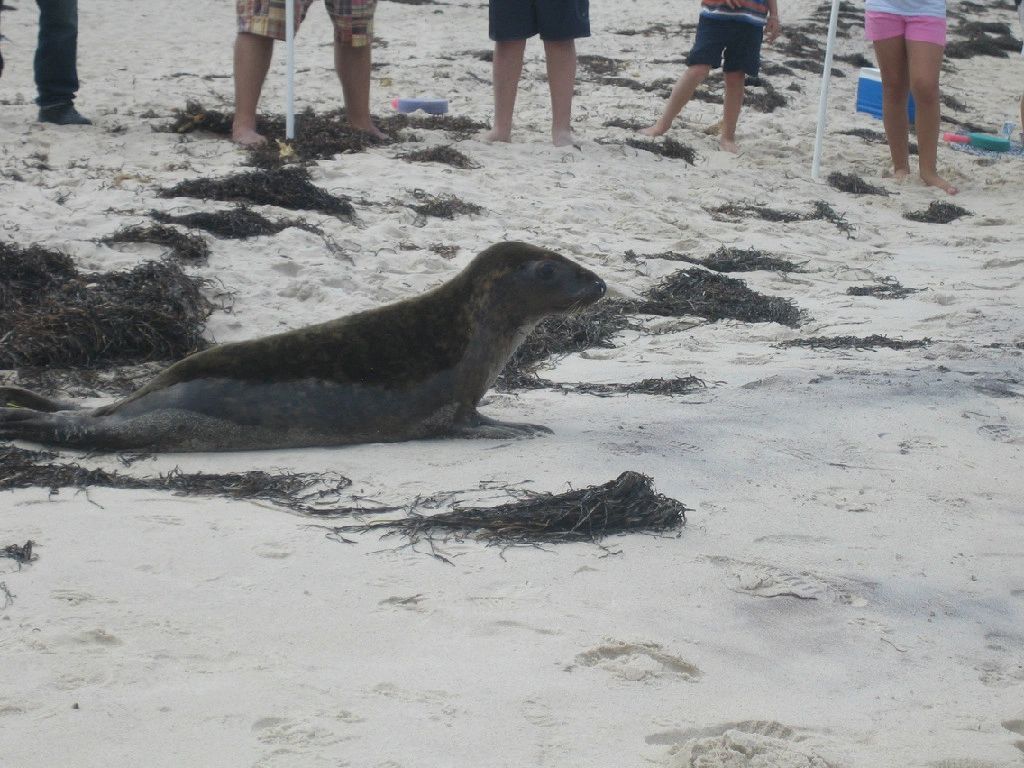 At first he does nothing, preferring to stay within the safety of the crate. Finally the volunteers have to manually lift and tilt the crate, forcefully evicting Mickey, who slides out, making a rather awkward exit.

Once he's out, he looks around nervously at his human spectators, waiting to see what we will do. As we stand quietly, he finally begins to carefully move towards the water. Slowly and steadily he makes his way down to the water's edge, until he's finally in the water. There he pauses for a moment and looks back at where he came from. It's sweet to think that he's saying goodbye to his rescuers, but for all we know, he could also be looking back to see if anyone's coming after him.

Then he silently slides into the water and disappears, as we all cheer. His little head pops up several feet offshore, as he catches his breath and then he's gone.