Cate Blanchett won the Best Actress Oscar for "Blue Jasmine" in 2014
The Academy Awards are being presented on February 28, so in keeping with the movie theme, do you know how many movies have been filmed out on the East End?

Quite a few, here is just a small sampling. How many of them have you seen?

Blue Jasmine (2013) - Socialite Cate Blanchett loses everything and moves in with her less wealthy sister. (Scenes shot in Quogue).


Compromising Positions (1985) - Susan Sarandon & Raul Julia investigate a murder in East Hampton.


Death Trap (1982) - Playwright Michael Caine plots to kill aspiring playwright Christopher Reeve and steal his play in East Hampton.


The Devil's Own (1997) - Portions of this Harrison Ford/Brad Pitt IRA thriller were shot in Greenport.


Eternal Sunshine of the Spotless Mind (2004) - Jim Carrey and Kate Winslet share a bed on the beach in Montauk.


The Forgotten (2004) - Julianne Moore must prove her 9-year old son existed when everyone says he didn't. (Exterior scenes were shot in Hampton Bays).


The Last Summer (1995) - Filmed entirely in East Hampton, this film is about a theatrical family's last summer in their Hamptons house before they have to sell it.


Margot at the Wedding (2007) - Nicole Kidman attends her sister's wedding in this tragi-comedy. (Scenes were shot in East Quogue, Hampton Bays & Shelter Island).


Masquerade (1988) - Rob Lowe and Mag Tilly find love and murder amongst the yachting set in Sag Harbor & Southampton.


Mighty Aphrodite (1995) - Aerials of Quogue were used for some of the location scenes of this Woody Allen comedy.


The Nanny Diaries (2007) - Some scenes were filmed in East Hampton for this Scarlett Johannson rom-com.


Pollack (2000) - The life of artist Jackson Pollack. Parts of the movie were filmed at the actual Pollack house in Springs, which is now a museum.

Rocket Gibraltor (1988) - Family patriarch Burt Lancaster unites his family for his 77th birthday in Westhampton Beach.


The Romantics (2010) - Bride (Anna Paquin) and maid of honor (Katie Holmes) battle over groom (Josh Duhamel) in Southold.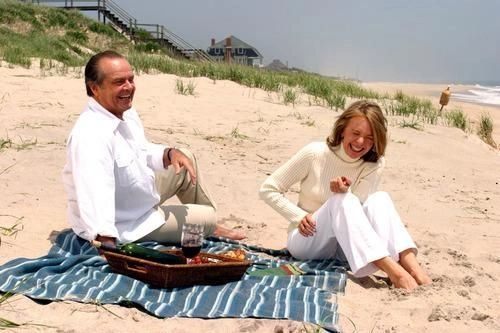 Something's Gotta Give (2003) - Jack Nicholson and Diane Keaton find love on the beaches of East Hampton and Southampton.


The Sheik (1921) - Most of this legendary Rudolph Valentino film was shot in a studio, but the desert scenes were actually shot in Montauk.


Sweet Liberty (1986) - Author Alan Alda's small town is invaded by Hollywood, when a movie crew arrives to film his book (Scenes shot in Sag Harbor & Southampton).


Wall Street (1987) - Both Southampton and Westhampton have been cited as the location of Gordon Gekko's beach house.