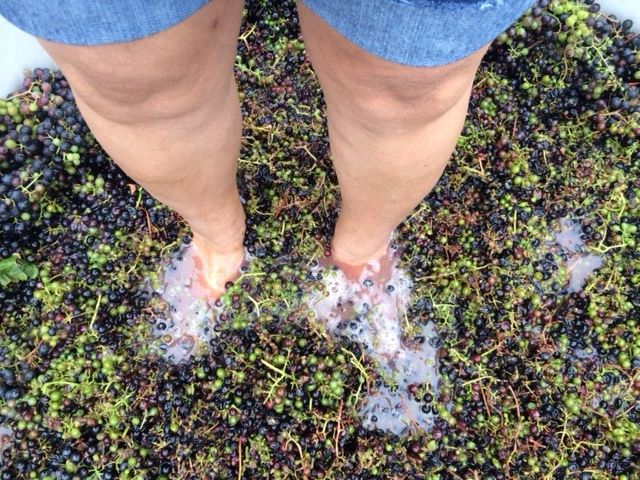 The grapes feel warm to the touch, not cold or slimy.
The colors are lovely, vibrant greens and purples delight my eyes, as I sip my chardonney. It just seems so decadent to be squishing them between my toes.
Admit it, you've always wanted to try grape stomping. Who hasn't seen that classic "I Love Lucy" sketch and not wondered what it would be like.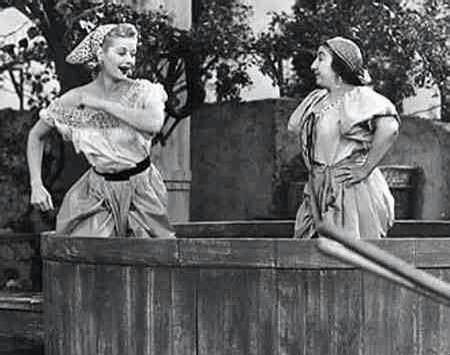 I recently got my chance on the North Fork during the wine harvest season. Martha Clara Vineyards holds an annual Grape Stomp Party every fall.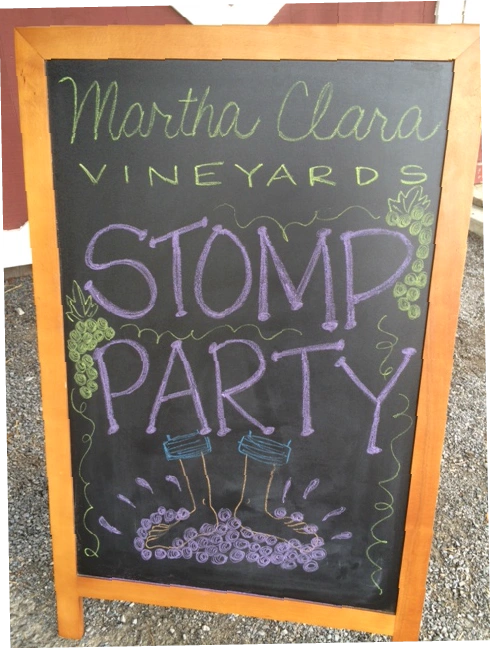 Martha Clara's wine maker Juan Martinez says they do it for their customers.

"This is the third year we've been doing this," he says. "We kind of started doing it because it was something people asked about, stomping grapes with your feet. They had either done it themselves growing up or seen it on "I Love Lucy. So we tried it one year as a small event and about 30 to 40 people showed up. You could just see the pure joy on people's faces, like they'd turned back into kids."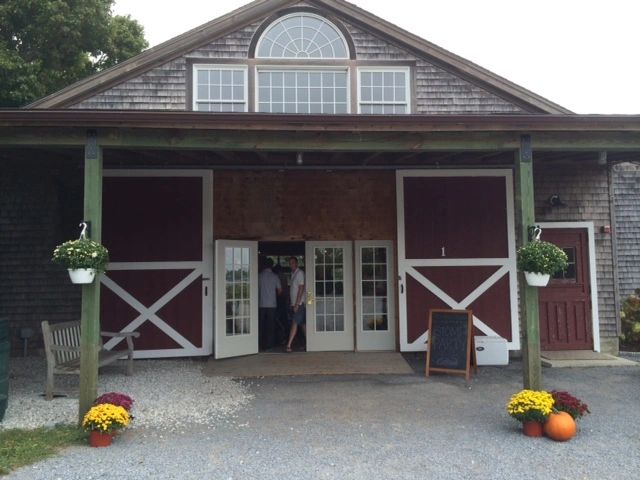 Inside the barn people are watching a country band perform. When the band finishes Juan welcomes us and explains how the grape stomp works, then he directs us out to the far end of the barn that opens onto a back deck.

There sit six large, approximately four-by-four foot plastic tubs, about one and a half feet deep. Each is half full of grapes, not the typical store bought grapes, but smaller, more like the size of currants.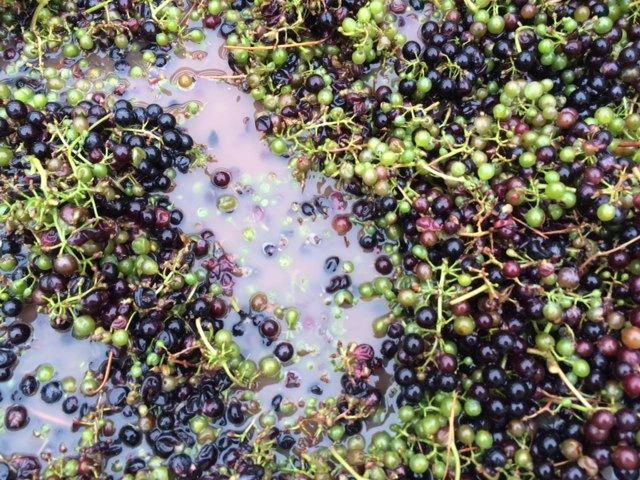 There are people there to assist and take pictures, making sure nobody slips or falls. Large fans have been placed at either end of the tubs to keep the bug population at bay. Apparently bees and wasps like grapes too.

People begin to take off their shoes (most came prepared wearing flip flops, mules and easy slip-on shoes) and gingerly step in. Each tub holds two to three people comfortably, so some of us wait our turn.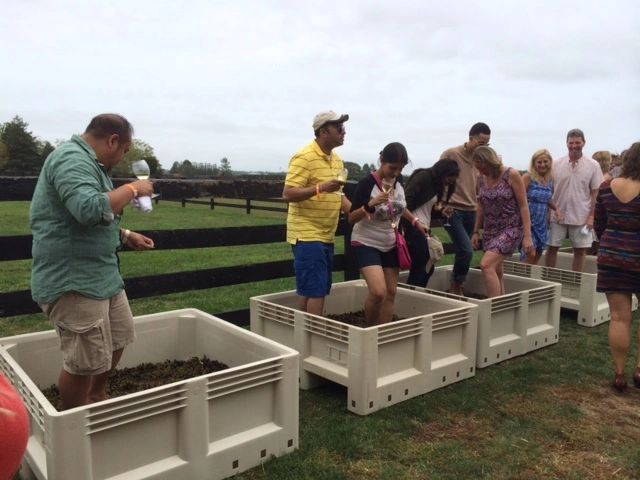 After the initial squeals of surprise and laughter, they begin to stomp around in the tubs, taking pictures and selfies. Couples get in together, sometimes two couples at a time, if they fit.
After that it's mostly women, groups of women or girlfriends who've come to enjoy the festivities.

Finally it's my turn. I've already removed my shoes in readiness. Stepping into the tub, I expect cold and slimy, but to my surprise they're about room temperature, bubbly and springy. Imagine walking on bubble wrap that's wet and breaks. It's actually a nice feeling, like cushioning for the feet.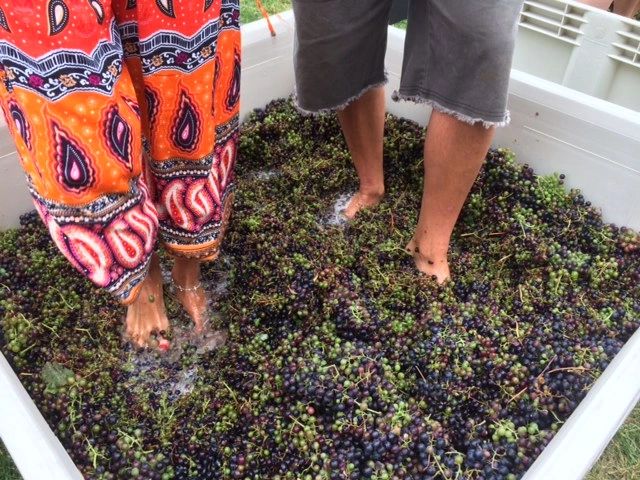 I pose for pictures, then jump out to give others the opportunity to channel their inner Lucy. A nearby hose has been made available for rinsing off, but the feeling isn't sticky at all.

Sadly I learn these grapes will not be used for wine making. It would have been fun to think all our stomping had a productive use, but in reality that is impossible.

Today is merely a PR ploy to get customers into the vineyard to enjoy a long gone tradition many have always dreamed of trying. Sounds good to me.