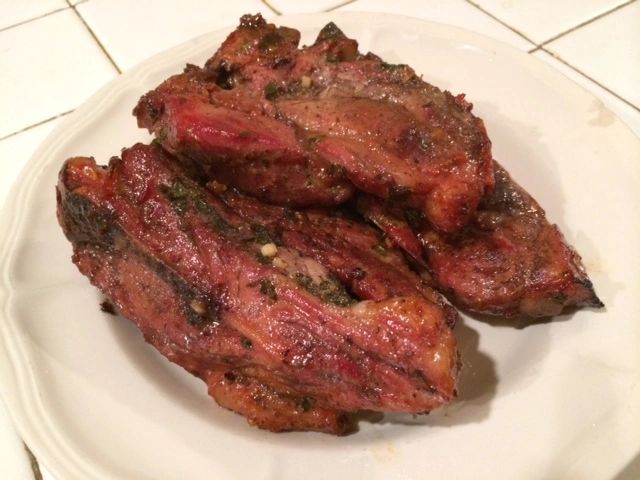 The snow is falling and the wind is blowing outside as the East End gets hit with a second winter storm in the same month.

Why is it that when it snows we feel this urge to hunker down and eat? Then eat some more? Does it stem from those long pioneer winters on the open prairie, hunkering down in the log cabin after shootin' a buck for the family dinner?

Who knows? But I've been thinking of food and what I'm cooking for dinner all day, or at least ever since I saw the first snowflake fall this morning.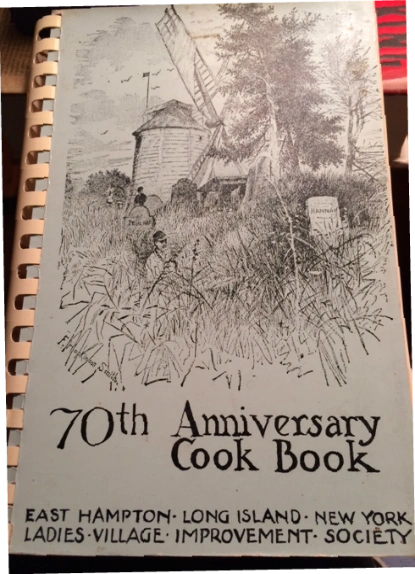 Since I began defrosting some country ribs last night, I decided to peruse my latest copy of the East Hampton Ladies Village Improvement Society. This time I'm using their more recent edition, the 70th Anniversary cookbook, circa 1965.

Hey, food is food and with some 10 inches of snow on the ground already, it's time for some stick to your ribs ribs. Or as they're called in the cookbook, 'Favorite Spareribs'.

While I have no idea how old this recipe is, it could be pretty old because soy sauce has been around for a while in the U.S. The first reference to soy sauce in America actually appeared in 1804 in 'The Domestic Encyclopedia', by James Mease, under the heading "Soy".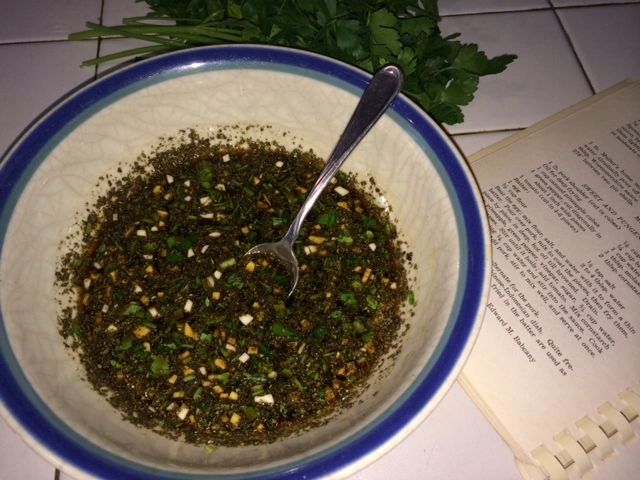 Now unlike the E.H. Ladies 1939 cookbook edition, which was a little light in the ingredient and measurement department, (remember my issues with their Old East Hampton Cake?), the 1965 edition is much easier to follow and I even did a little tweaking on my own.


Favorite Spareribs - LVIS version (One pound per serving)


Chop 4 cloves garlic very fine and mix with the juice of four lemons. 1/4 cup soy sauce, 1/2 cup honey, 2 tsp basil, 1&1/2 tsp ground pepper and 1/4 cup chopped parsley. Put two sides of spareribs in this mixture and let them stand for two hours, turning frequently. Grill over medium heat or cook in a 350 degree oven for about an hour. Brush occasionally with a mixture of honey and lemon juice. The ribs should be nicely glazed when done. Serve with fried rice and broiled onion slices or thinly sliced beefsteak tomatoes and thinly sliced onion with basil dressing.


Stick To Your Ribs Ribs - My version (6-7 country ribs)
4 cloves garlic
2 teaspoon dried basil
1/4 cup chopped fresh parsley
Pinch fresh ground pepper
1/4 cup lemon juice
1/4 cup soy sauce
1/4 cup honey or agave
Mix together lemon juice, soy sauce and honey in a bowl. Add garlic, basil, parsley and pepper. Place 1-2 pounds ribs into ziplock, re-sealable plastic bag. Pour mixture over ribs in bag, seal and move bag around to make sure all ribs are coated. Place bag in refrigerator to marinate until ready to cook. I let mine marinate for about 4 hours. Pre-heat oven to 365 degrees, place marinated ribs on cooking tray and bake in oven. Mix up small bowl of 1/8 cup lemon juice and 1/8 cup honey/ or agave to brush on as glaze while cooking. Turn ribs over to cook other side. Should take about an hour to cook.
I served the ribs with brown rice and my own ginger cole slaw salad. The ribs were tangy and sweet, really flavorful. A great meal for a snowy day inside.