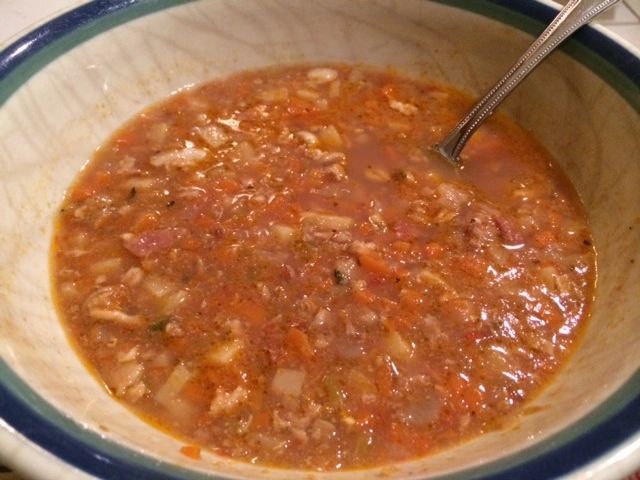 I'd wanted to try this dish for a while, but put it off because of the time involved, plus I needed a lot of clams. Winter is not prime clamming season, unless you're a profesional.
But finally there were enough chowders. Chowder clams are not the tiny, dainty clams you eat on the half shell. Those would be a waste to put in a chowder. No, chowder clams are big, chewy honkers that need to be cooked or steamed down into a chowder or linguini sauce to be truly enjoyed.
This traditional recipe that I used as a guide comes from the classic cookbook; "From Alewives to Whelks: A book of recipes for fish from the East End." An original copy is available at the East Hampton library.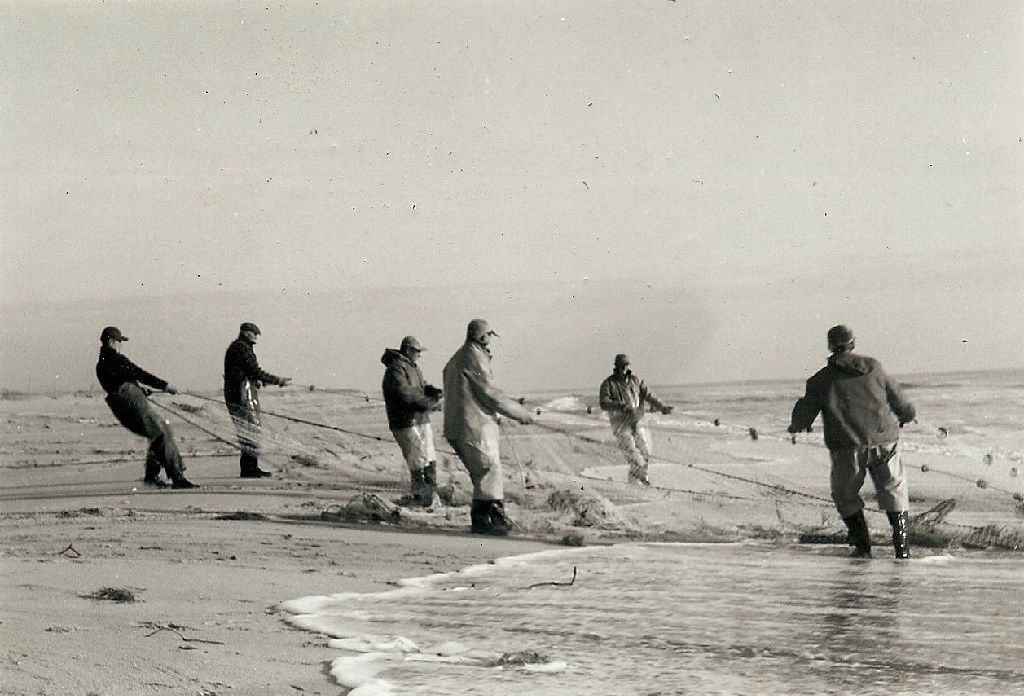 The term "Bonac" is short for "Bonacker", which is an off-shoot from Accabonac Harbor in East Hampton. Bonackers refers to a group of families who've lived in an area of East Hampton called "Springs" for centuries.
Many of the original Bonacker families were some of the earliest settlers of that town, believed to have come from the Kent and/or Dorchester regions of England in the 17th and 18th centuries.
Bonacker families made their living off the land or on the water; farming, fishing or clamming. Clams are a big part of Bonac cuisine; some of their specialties include
Clam Pie
, Clam Fritters and of course, Bonac Clam Chowder.
Organize ingrediants in advance
We all know that New England clam chowder has a cream-based broth and Manhattan clam chowder a tomato-based broth. So could Bonac Clam Chowder be any relation to Manhattan Clam Chowder? The two have a very similar ingrediant list.

According to Wikipedia, in the 1890s Manhattan clam chowder was called New York or Fulton Fish Market clam chowder. The use of tomatoes, instead of milk in the chowder, was the work of Portugese immigrants from Rhode Island. Tomato-based stews are a traditional part of Portugese cuisine.

However New Englanders looked down their noses at this creation, calling it "Manhattan-style" clam chowder because in their view, calling someone a New Yorker was an insult.

Wikipedia refers to Long island Clam Chowder as a variant that is part New England style and part Manhattan style, but that may be part of the pun, because Long Island is about halfway between Manhattan and New England.

But if Bonackers have been eating this dish for centuries, then they've surely been doing it longer than Portugese immigrants with their tomato version. When you really get down to it, most east coast clam chowders, from New Jersey to Florida, use pretty much the same ingredients. It pretty much just boils down to a who came first question, the chicken or the egg?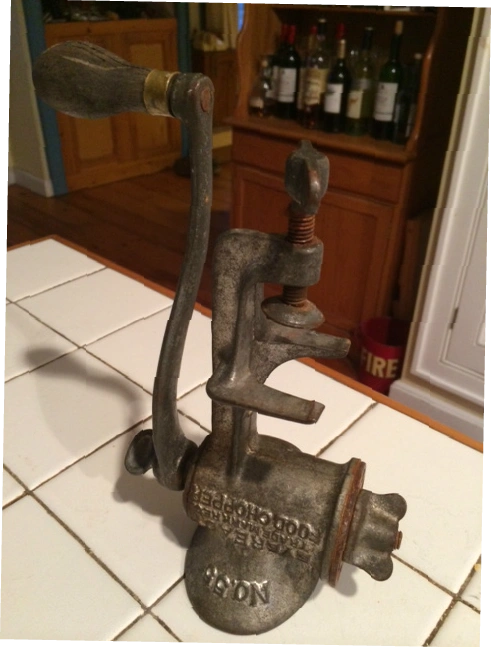 The original recipe calls for Salt Pork, which is from the same cuts as bacon, but saltier and not cured. Much more common back in the day, salt pork figures prominently in traditional American fare like Boston Baked Beans and Southern Soul Food. It can still be found, but is usually cooked before use to reduce the saltiness. I decide to use regular bacon, which is less fatty and easily available.
I begin shucking the clams. I've found that if you freeze the clams first, then shuck them as they're thawing out, they're a lot easier to open. Then you just scoop the clam meat out as you go. Be sure to save the clam juice, though, very important.
Don't make this unless you have the time to devote to it, because there's a lot of prep work. In fact my first attempt took nearly 3 hours, but that's because I made it the traditional way, using a hand grinder. That's how cooks ground their clams 60 plus years ago. No food processors back then. But of course doing it the old way or using modern appliances is up to you.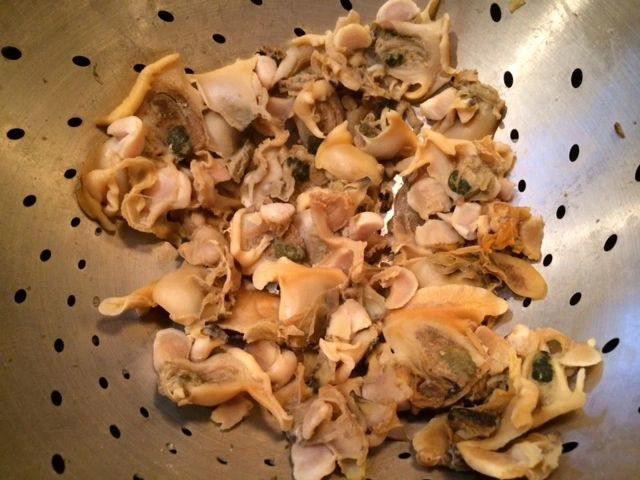 Steam your clams before grinding them
Turns out that grinding the ingredients down into smaller than bite-size pieces really makes the soup. I even mini-diced the potatoes down into teeny tiny pieces. I think this creates a kind of flavor unity amongst the ingrediants. Everything is the same size, nothing is out of place or distracts from the chowder.
My first bowl of Bonac clam chowder is delicious. Not quite like Manhattan clam chowder, but spicier, tangier, with lots of briney clam flavor. A real blend of flavorful vegetables and spices, with the rich taste of clams in every bite.
The flavor kind of reminds me of a soup made by my late grandmother, who was of East Indian-Caribbean descent. It was called Pepper Pot. If you're a fan of spicy, peppery flavorful soups, that is what comes to mind with the Bonac chowder. Enjoy.
Bonac Clam Chowder
24 clams, opened, steamed, ground
1/4 pound bacon, diced
1 cup of onion, diced
2 cups of carrots, diced
1 cup of celery, diced
1 quart of potatoes, diced
2 quarts of clam juice, mixed with water if necessary
1 cup of crushed tomatoes
1 teaspoon thyme
1 teaspoon pepper
1 teaspoon Old Bay
1 teaspoon garlic powder
Brown the bacon inside the soup pot with some olive oil
Grind up the diced vegetables
Add the ground vegetables and the clam water to the bacon in the pot (Cook for 1/2 hour).
Grind the steamed clams and add to the chowder
Add the diced potatoes, crushed tomatoes and seasonings.
Simmer for 15 minutes.