Henry Ford II wedding (to Southampton Socialite Anne McDonnell Ford), 1940. Photograph by Bert Morgan.
They are the original beautiful people. Swanky men and lovely ladies canoodling in night clubs, cavorting at country clubs and smiling at weddings.

"Society People" as the public called them, traveled in a different circle then you and I. They therefore needed a different type of photographer to photograph them.

Friendly and easy going, Bert Morgan was one of the few photographers trusted by the elite to get up close and personal.
Today he is considered the "Dean" of Society Photography.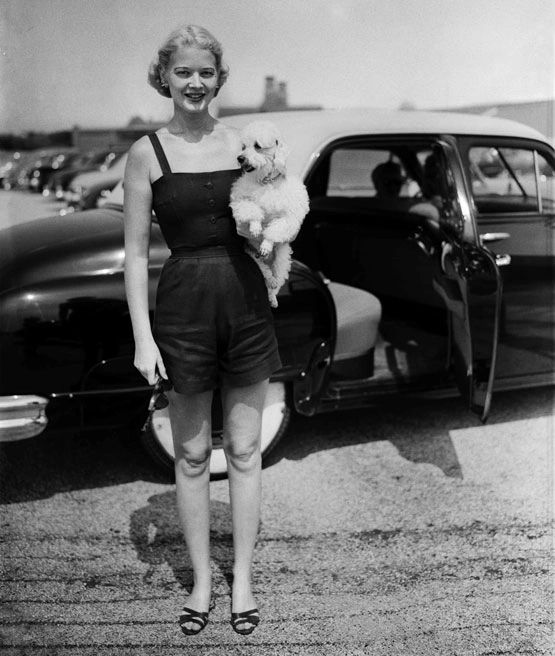 Mrs. Winston (C.Z.) Guest, Southampton Bathing Corporation, 1953. Photograph by Bert Morgan.

Allegedly by promising to never publish an unflattering picture gained him special access to some America's most prominent families, such as the Vanderbilts, Whitneys, Roosevelts, Kennedys, Hearsts and Fords.

A new exhibit at the Southampton Historical Museum showcases some of Morgan's many photographs taken in the Hamptons during his heyday.

Born in England in 1904, Morgan came to the U.S. with his family at the age of 7. As a teen he was already taking pictures with a camera bought in a pawn store. He began his professional career syndicating photographs for the Chicago Tribune and New York Daily News. By 1930 he was a full-time photographer in his 20s.

When not in New York City, many of Morgan's weekends were spent in the Hamptons, mostly East Hampton and Southampton. There he photographed the wealthy summer residents attending their weddings, horse shows, parties and charity events. His pictures were then published in magazines like Town and Country, Vanity Fair, Vogue and The Social Spectator.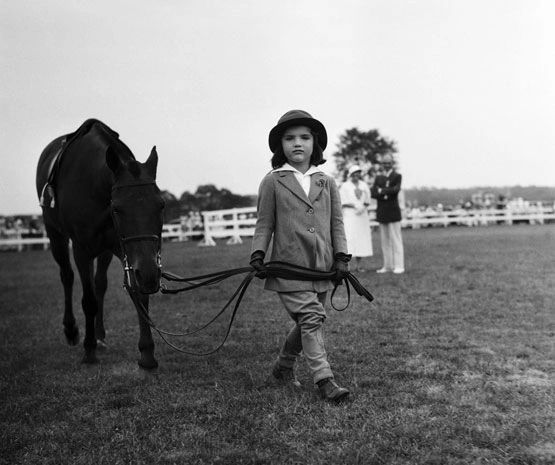 A five year old Jacqueline Bouvier, 1934, Southampton Riding
& Hunt Club. Photograph by Bert Morgan.

Morgan captured many famous faces, but it's his pictures of a young Jackie Bouvier that hold a special fascination for many fans. Before Kennedy, before Onassis, she was Jackie Bouvier, a young , shy girl in love with dogs and horses.

From there Morgan's career continued to grow. In 1940 he was appointed the official photographer for the New York Racing Association. It was a position that afforded him even more access to the wealthy at play.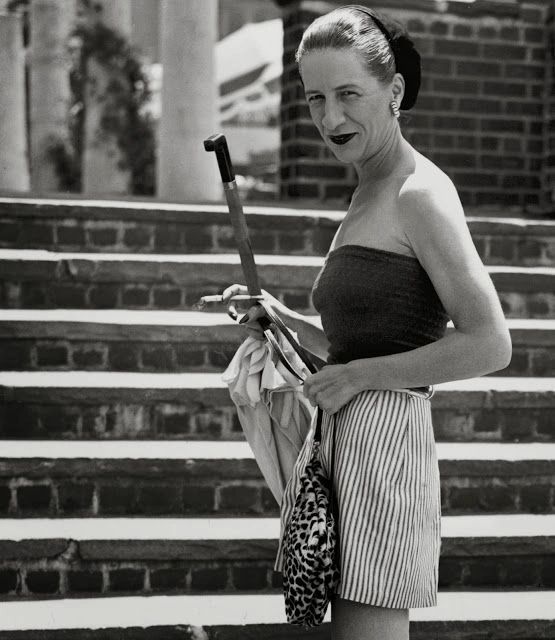 Fashion Editor Diana Vreeland at the Southampton Bathing Corporation c. 1955

By 1950 Morgan began traveling and eventually moved south to Palm Beach, Florida to cover the social scene there with his son Richard. He continued his photography up until his death in 1986. Today the Bert Morgan Archive consists of more than 500,000 negatives taken by Bert and Richard Morgan.

"Southampton Blue Book, 1930 to 1960: Photographs by Bert Morgan" runs from Saturday May 10 through October 18.
For more go to http://www.southamptonhistoricalmuseum.org/
Jacqueline Bouvier, 1939 at the Southampton Riding & Hunt Club. Photograph by Bert Morgan.