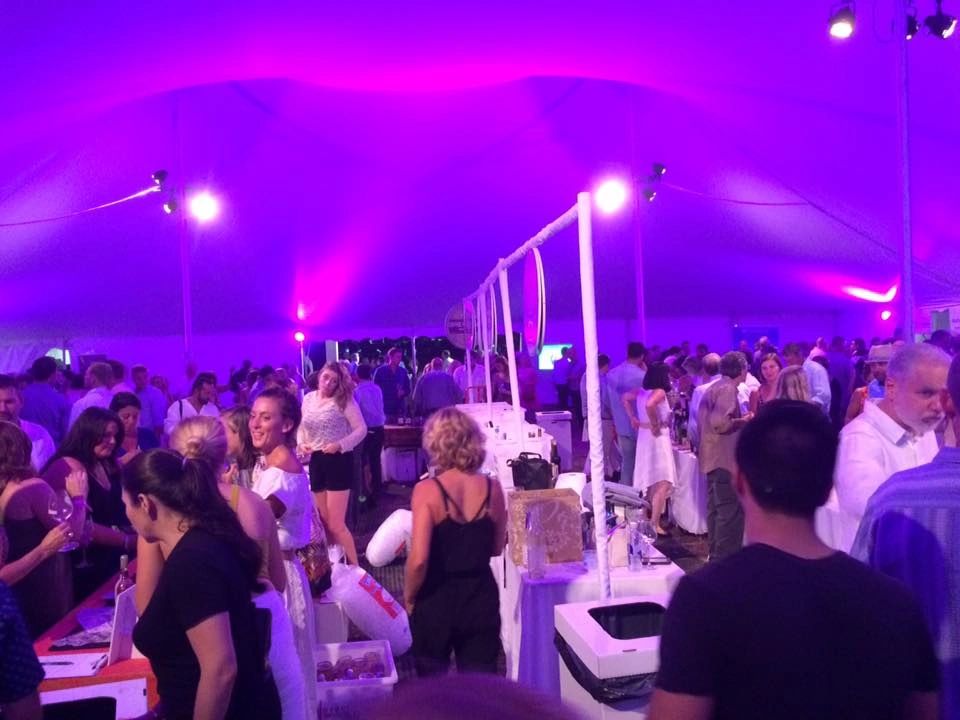 Dan's Harvest East End went down this past Saturday in Cutchogue.
Organized by Dan's Papers and the Long Island Wine Council, the foodie and wine event is an annual summer season ender for the wineries and food purveyors on both Forks to strut their stuff.
General admission was $135 and some people even paid the $285 VIP early entrance price for the chance to eat and drink the best the east end has to offer.
More than two dozen wineries participated, poring their wines, while the region's top food purveyors like North Fork Table and Inn, Caci North Fork, Jedediah Hawkins restaurant, the Petulant Wino and more served up specialities from their menus.
The place was crazy packed, but I was lucky enough to snag a press pass and sampled the goodies. Held beneath a gigantic tent in the middle of a cow pasture, the air was hot and heavy Saturday night.
Some of my favorite wines sampled that night included Sherwood House's new light and sweet rose', Clovis Point Vineyard's rich red merlot was a crowd pleaser and I absolutely loved Pellegrini Vineyard's buttery Vintner's Pride chardonnay.
When it came to food, my palate runs a little off kilter compared to others. I truly loved Jedediah Hawkins' b
eet gazpacho shooter. A c
hilled beet, melon and tomato soup with basil caviar
that was refreshing and delicious, it was like drinking in summer and I don't even like beets.
Another delicious surprise was the c
hilled corn and coconut soup with red chili and crab
by Ram's Head Inn. What sounded so wrong on paper was actually amazingly rich and flavorful.
Other goodies included
BBQ pulled pork sliders, s
moked and slow roasted pork
by Smitty's All American Grill and a very green chick pea hummus by North Fork Table and Inn made with
crushed green chickpeas, ricotta salatta and taro chips.