Tate's Bake Shop in Southampton is a home grown legend out here on the East End. Owned by Kathleen King, her shop is a must visit destination of tasty delights like cupcakes, cookies, pies and cakes.

The most popular item has to be King's signature chocolate chip cookies. A thin, crispy, buttery confection, chock full of chips, that melt in your mouth.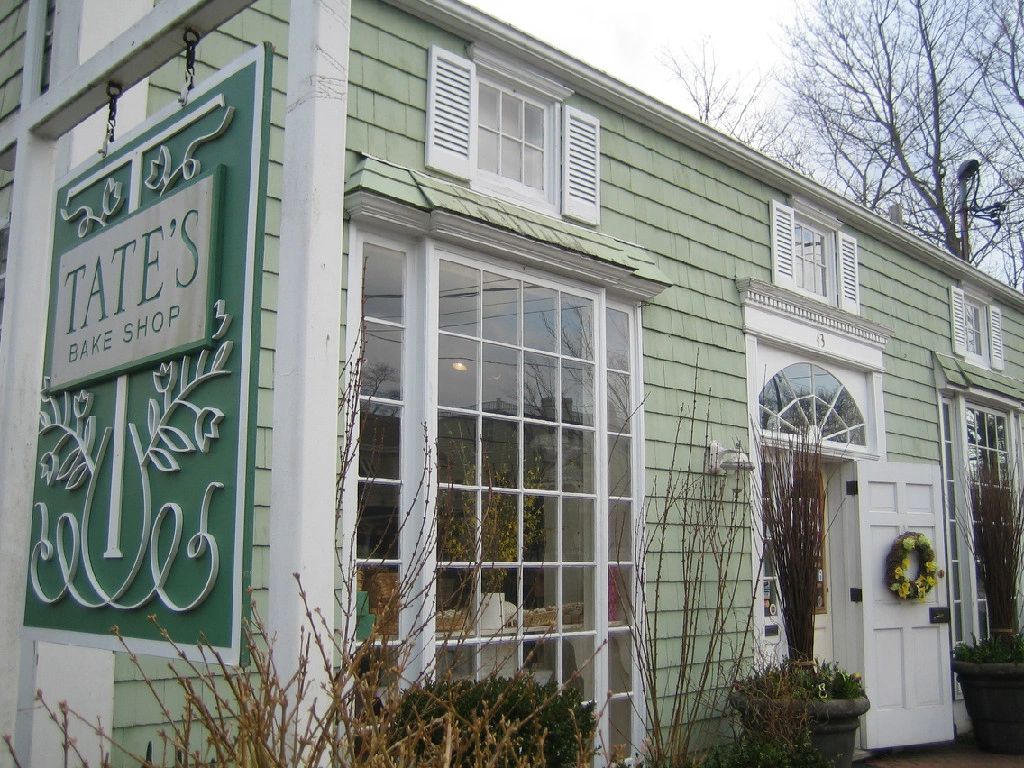 Tate's Bake Shop in Southampton

King began baking her cookies in high school as a way to raise money. After college, she returned to the East End, focused on her cookies and has now expanded. I interviewed her a few years ago for a TV show about women entrepreneurs and she was warm, friendly and gracious.



Tate's Chocolate Chip Cookies

King's cookies are so popular now they sell in food shops all over the country, but what if you could bake them yourself? I recently stumbled across her chocolate chip cookie recipe on food.com and had to give them a try.
I tried to follow the recipe verbatim, but in my haste at the supermarket, I ended up grabbing Nestle's semi-sweet chocolate chunks instead of their chips. It turned out to be a very tasty mistake.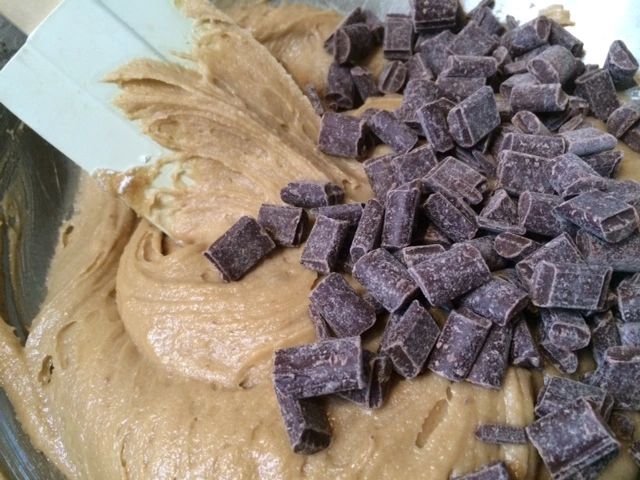 Ooops...the wrong chocolate chips

Kathleen's cookie recipe is super easy to follow. I ended up being a bit more generous with my dough distribution, than the recipe instructions, so my cookies did not come out as thin and crispy. Mine were thicker and chewier, but that worked better with those gigantic chocolate chunks.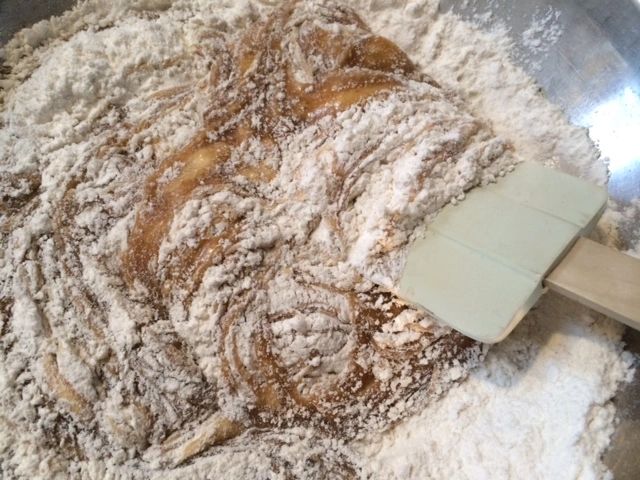 I served the cookies at a recent holiday party and they were a big hit, even before I gave Kathleen all the credit. They're super easy to make and oh, so good.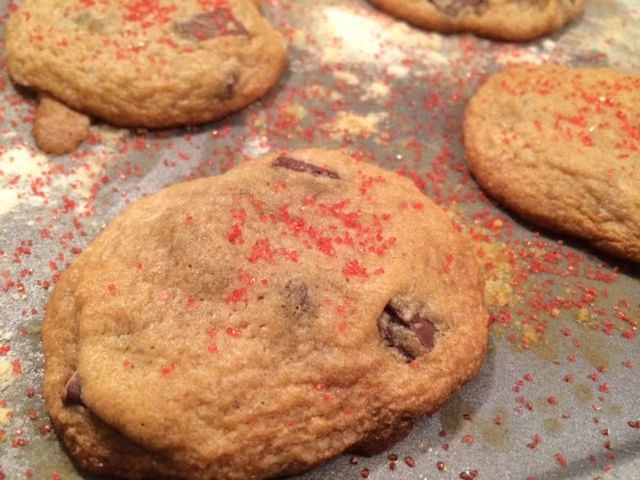 My Chocolate Chip Cookies...what do you think?



Tate's Bake Shop Chocolate Chip Cookies

2 cups all-purpose flour
1 teaspoon baking soda
1 teaspoon salt
1 cup salted butter, 2 sticks
3/4 cup sugar
3/4 cup dark brown sugar, firmly packed
1 teaspoon water
1 teaspoon vanilla
2 large eggs
2 cups semi-sweet chocolate chips (OR semi-sweet chocolate chunks)
Preheat oven to 350°F.
Grease or line 2-3 cookie sheets with parchment paper.
In a large bowl, stir together flour, baking soda and salt.
In another large bowl, cream the butter and sugars, then add the water and vanilla. Mix until just combined.
Add eggs to the butter mixture and mix them lightly.
Stir in the flour mixture. When flour is mixed in, fold in the chocolate chips.
Drop 2 tablespoonfuls of the cookie dough 2-inches apart onto prepared cookie sheets.
Make sure the cookie sheets are well greased. I like to use parchment paper.
Remove from oven and allow to cool on wire racks.