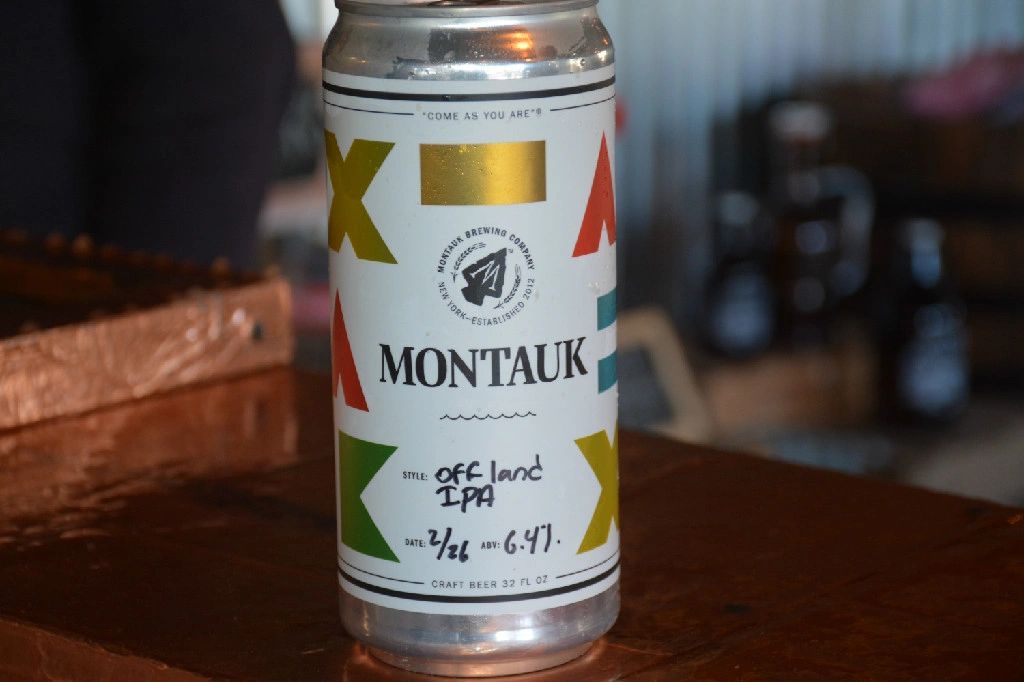 The East End is no stranger to the craft beer phenomenon currently sweeping the country.

Right now there are no less than six craft breweries in operation on the North Fork, South Fork, as well as Shelter Island. And more are in the works.
Montauk Brewing Company is one that has seen very early success. Established in 2012 by three life long friends, now partners in the brewing business, Montauk Brewing Company is dedicated to celebrating the spirit of Montauk and what they call the "no frills good life" by making real good beer.
From standard growlers, Montauk Brewing Co. has been quick to market their brews, expanding beyond the East End up island and this winter they began distributing to NYC as well.
The next step towards total world domination will be the Montauk Brewing Company Crowler. Just what is a crowler?
Combine the freshness of a growler, with the convenience of a can, you get the crowler.
Just like a growler, you can come in to the brewery, order up your favorite beer and instead of pouring it into a glass bottle that's good for maybe a day or two, Montauk Brewing Company will put it into a 32 ounce metal can that lasts and lasts!
"It's made to order, you come in the same way you'd fill up a growler," said Joe Sullivan, Founder and Head of Business Development. "But instead you fill up the can and we've got a machine that seals the top and it's good to go."
While not the first brewery to MTK has been quietly testing the process, the crowler is sure to be a crowd pleaser this summer.
"We're doing a lot of experimenting, trying new beers out and these crowlers are great," said Sullivan. "It's great for the beach and the boat and you can just recycle it when you're done."
As to how long they last, Sullivan estimates their longer shelf life will be perfect for summer activities.
"We're calling it a month maybe a little bit longer," said Sullivan. "It'll be especially great for summertime because we sell a lot of growlers, but everyones going to the beach or to a barbecue and they don't want to lug around glass, so we're giving the consumer another option."
Montauk Brewing Company's crowlers are only available at their brewery, which is located at 62 South Erie Avenue in Montauk. For more information visit