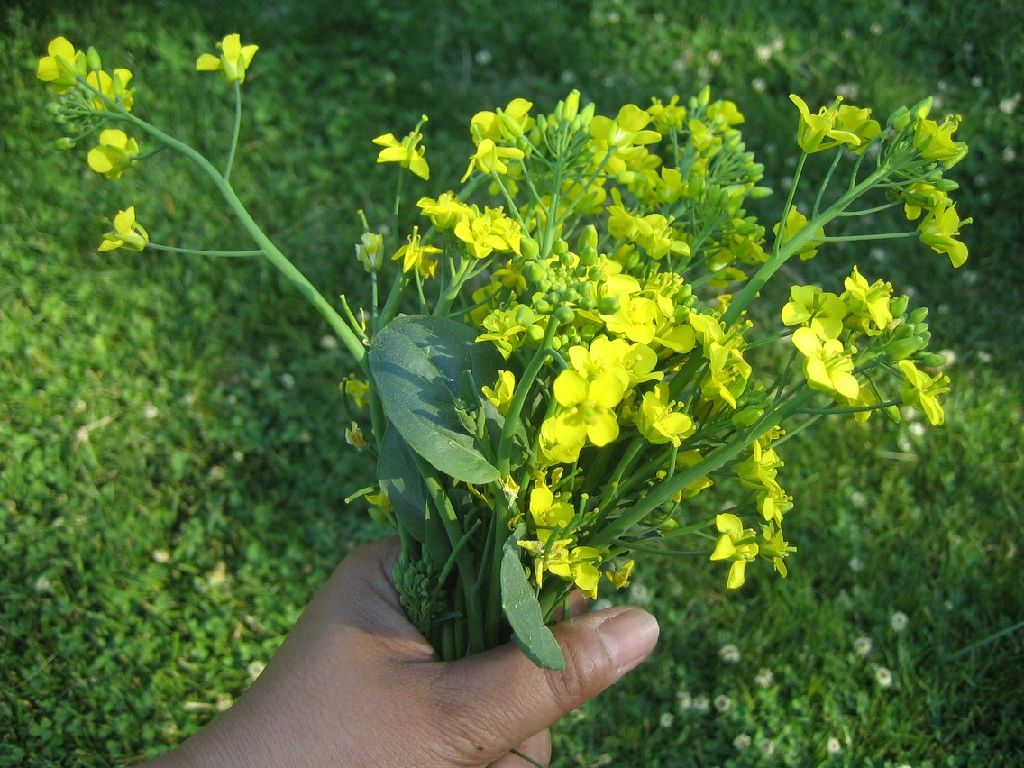 The flowers blooming right now are truly gorgeous. I'm really enjoying my peonies and irises. Hopefully there will be some hydrangeas in the future as well. But sometimes just looking at flowers is not enough, sometimes you want more. Are you ever so overcome by the beauty of a flower that you want to consume it?

During the Victorian era, edible flowers were very popular and some say they are making a comeback today with gourmet chefs. There is also a lot of talk and interest in building edible gardens, where much of the greens grown in people's yards are edible, as well as beautiful.

It makes sense ecologically as well as economically. Growing your own vegetables without a lot of chemical sprays is safer for consumers and the planet, plus growing your own produce is a good way for consumers to save money as well as take control of their food source.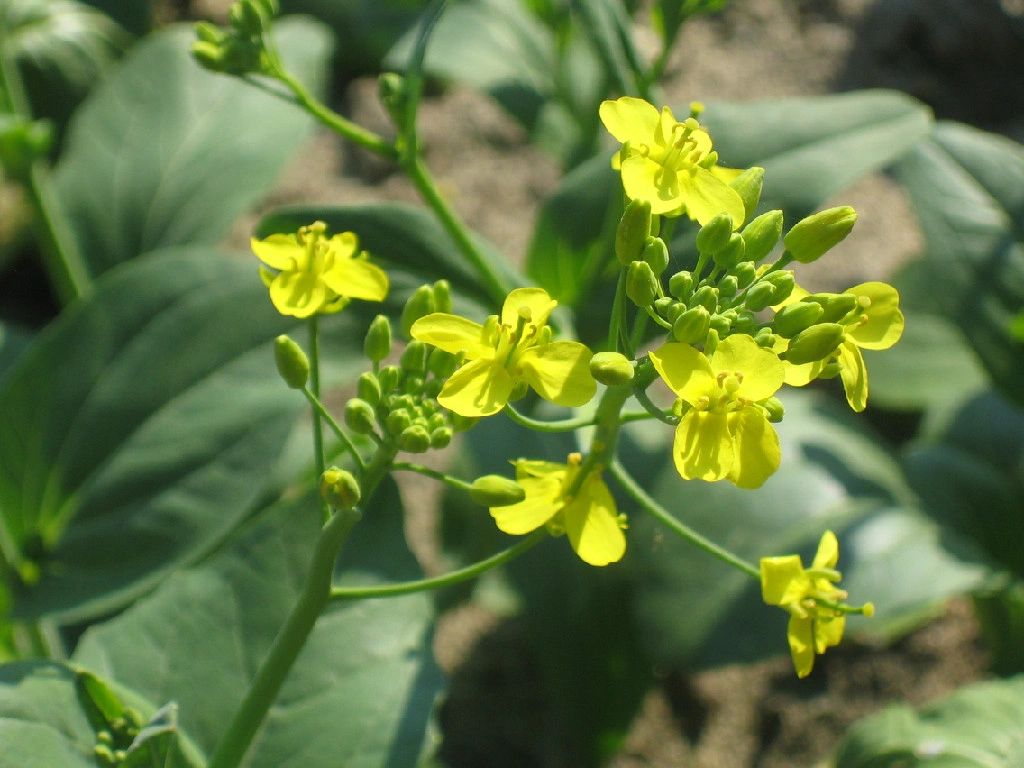 Bok choy florettes just below the yellow flowers

But it's not just fruits and vegetables that are edible, many flowers can also be part on the menu, including those that appear before or after a plant bolts.

I'm sure you've either read about or tasted pansies in salads and stir-fried squash blossoms. But other flowers you can also eat include dandelions, clover, gladiolus, peony, herb flowers, garlic blossums, fennel and bok choy. The list goes on, but you have to be careful because there are also a lot of flowers that are not edible. Some can be very poisonous, so it's very important to read up on a plant before ever putting it in your mouth.

The other day I noticed that the bok choy we had recently planted was already bolting, after just a few weeks. Barely in the ground, they were already flowering, while others were dying due to some kind of infestation. It seemed such a shame to toss the only remaining part of the plant that still appeared healthy...the flowers and florettes.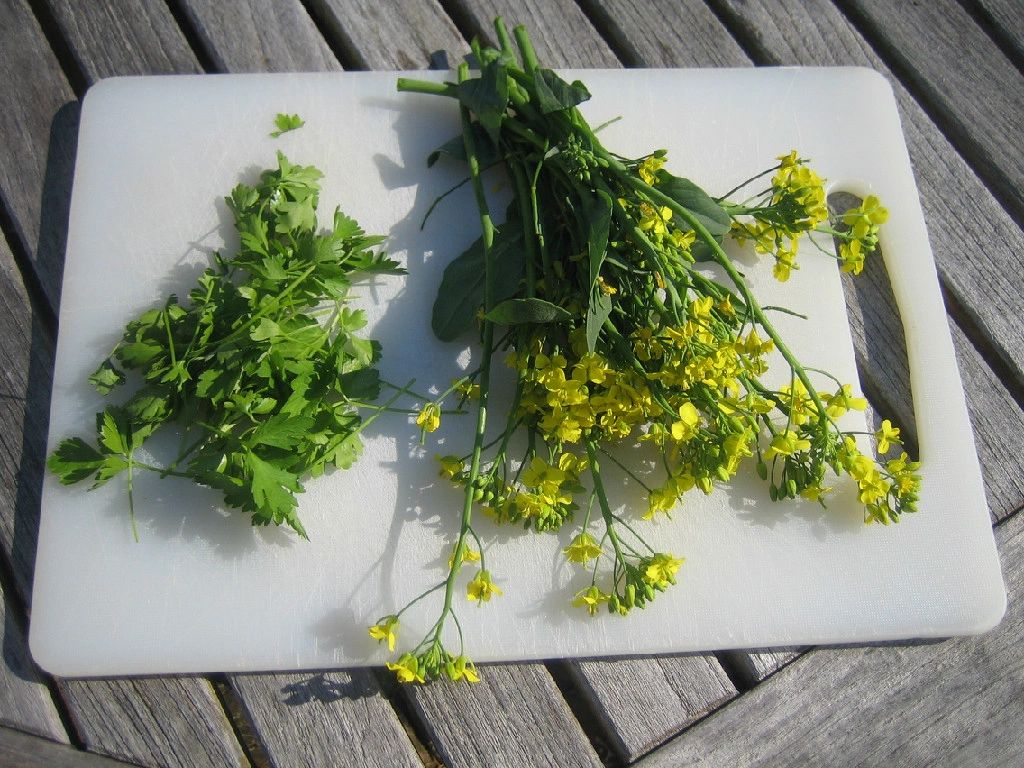 Bok choy is the name for a Chinese cabbage. They have crisp, tender white stalks and large green leaves with a mild broccoli-like flavor that tastes wonderful stir-fried with olive oil and some fresh garlic or ginger.

Bok choy and turnips are actually from the same plant species. Along with broccoli, Chinese cabbage and radishes, they're all members of the Brassiceae family.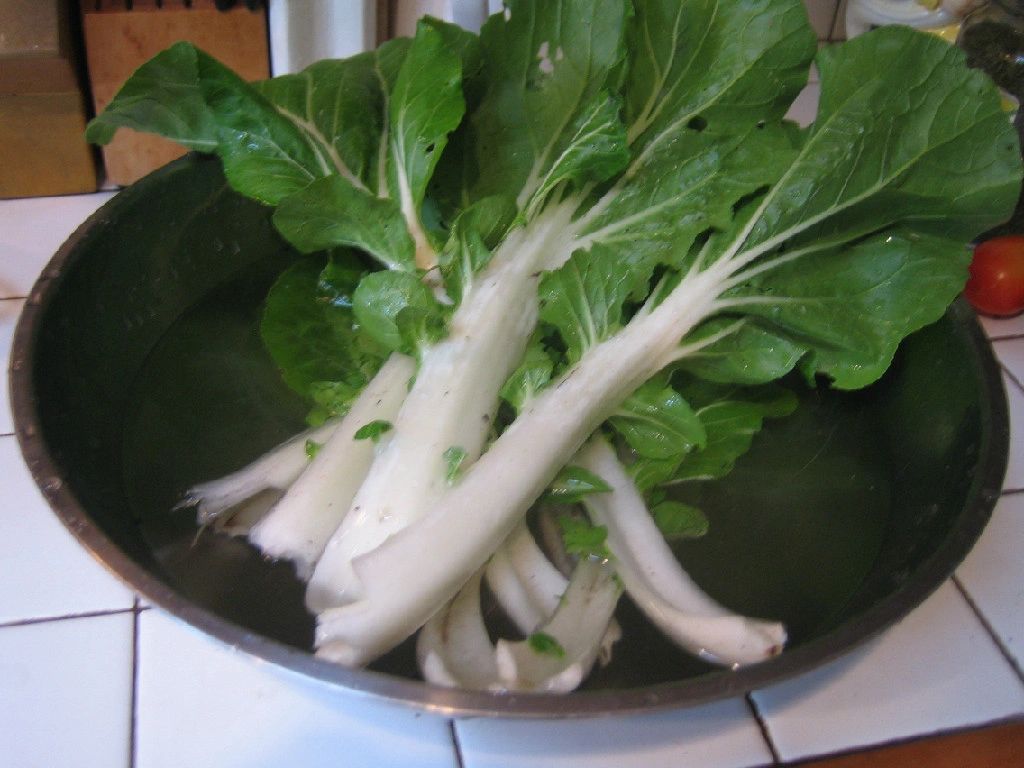 Bok Choy

In ancient China, farmers chose the seeds from the plants with biggest leaves and fleshier stems. Ancient Mediterranean, farmers also saved seeds from their biggest plants with the largest roots, making storage better during winter. Due to that selection process, overtime the plant species evolved into bok choy in China and the turnip in the Mediterranean.

Doing some research, I learned that when bok choy bolts you can still harvest the flower stalk to use in salads, soups and stir fry. So I tasted a bok choy flower and was surprised to find that it tasted a lot like broccoli rabe.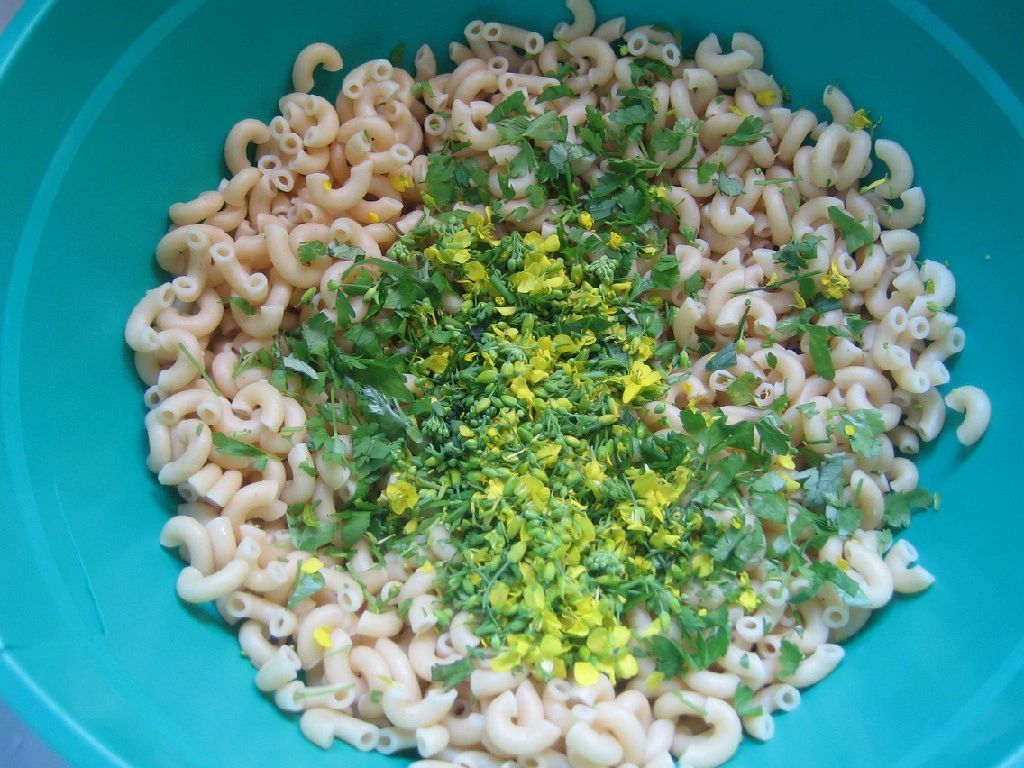 While there was not enough of the florettes to cook, I decided to try them and the flowers in a pasta salad. I cut a handful of the flowers and florettes and rinsed them off. Then I finely chopped them, along with some parsely from the garden and stirred them all in with the elbow macaroni and some mayonnaise for a macaroni salad. The florettes added a bit of crunch, while the flavor of the flowers was very subtle and mixed very nicely with the pasta, not overpowering it. I love the idea of going into the garden and improvising with what I've got, when I don't have it in the kitchen. Bok choy flower pasta salad, who'da thunk it?